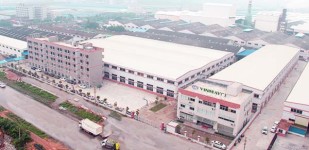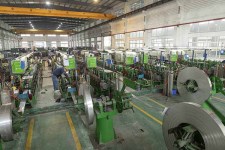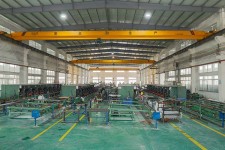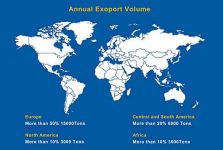 Foshan Vinmay Stainless Steel Co.,Ltd is a large-scale international enterprise which concentrates on producing stainless steel welded tubes and the related fittings.
Producing stainless steel welded pipe according to international standard
Our products are strictly produced according to multiple international standards including stainless steel welded tubes for ornamental and mechanical structure purposes (ASTM A554,GB/T12770) stainless steel welded tubes for boiler, heat exchanger and condenser (ASTM A249,EN 10217-7,GB/T 24593)stainless steel sanitary welded tubes(ASTM A270,DIN 11850)and light gauge stainless steel water tubes(GB/T 19228,EN 10312).
With 30000 square meter's workshop, Vinmay own over 60 production lines
Our advantages in production technology and capacity : With 30000 square meters' workshop, we own over 60 continuously forming lines, providing a wide size range from diameter 6mm to 219mm with thickness from 0.4mm to 6.0mm. Our designed annual output is more than 40000 tons.
Export to more than 60 countries,which mainly in Europe and North America
Vinmay is a quality and service oriented company. We follow strict quality management system and establish a customer satisfaction management system which is applied to serve over 1000 companies from 60 countries. Currently we export more than 25000 tons of stainless steel welded tubes every year, of which the export volume of ASTM A554 tubes is the first place in China.